Allie's Escape
SeaFlora Skin Care
Treat your skin to Seaflora. Organic, seaweed skin care created using hand harvested sea weeds from British Columbia outer coasts.  

The best in foot care. Quick and effective, Akileine addresses a variety of foot problems. From dry crack heels, to excessive perspiration relief is found here.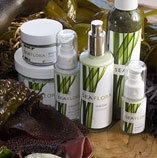 Akileine
2C-7355 Vedder Rd.
Chilliwack B.C.

604.846.8883

Zona Personl Spa Products

Made in Italy, Zone Personal Spa products are designed to enrich your skin with nutrients and envelop you in a feeling of comfort and relaxation.